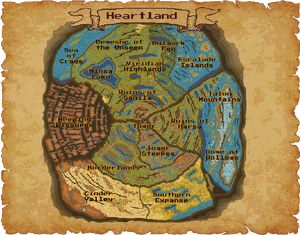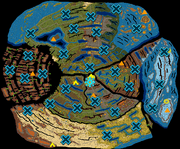 Heartland is the world that Surved By is set in. The regions of Heartland are segmented into eight tiers of difficulty, each with their own Dungeon.
Shrines can be found in each region, which are used for quick travel at the cost of

Silver.
In addition, traveling on roads confers a +25% increase to

Movement Speed.